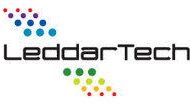 (Source: GlobeNewswire) LeddarTech®, an industry leader providing the most versatile and scalable auto and mobility LiDAR …

(Source: SBS) The Australian Electoral Commission has requested social media giants Facebook and Twitter take down unauthorised political advertising from an anti-Labor .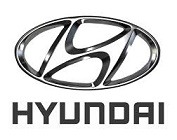 (Source: Green Car Congress) By developing paradigm-shifting mobility technology like this one, we will continue to strive to improve user experience for electric vehicles customized to .
Comments
Comments Off

on Hyundai Motor Group introduces industry-first smartphone-based EV performance control technology; blockchain

(Source: Reuters) SHANGHAI (Reuters) – U.S. electric vehicle (EV) maker Tesla Inc on Monday said it has sent a team to investigate a video on Chinese social media which ..
Comments
Comments Off

on Tesla investigating video of parked Model S exploding in Shanghai

(Source: Netimperative) The global analysis by Nosto, the ecommerce personalisation and retail AI platform, tracked the source of mobile traffic and orders to large, enterprise online …
Comments
Comments Off

on Pinterest and Instagram beat Facebook for mobile clothes shopping sales